Our Services
Shumba has three main service divisions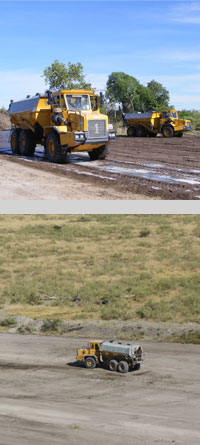 - Plant Hire Service that consist of the hiring of various machinery and highly skilled operators
- Civil Construction Service that caters for large and small commercial projects
- Airstrip construction and maintenance service

Shumba offers a complete service that can meet the needs of any client planning a construction or civil engineering project. Whether the project is small, once off or a major earth moving contract we have the experience, expertise, flexibility and network to provide you with exactly the type of assistance you need to get the project done right, on time and in budget.

We continually expand our services to meet the demands of the ever changing and increasing complex construction industry. We define our service by our ability to look ahead as a project develops.

Our years of experience translate into foresight as the individual requirements of any given project become apparent. It is this blend of experience, diligence and attention to detail that sets Shumba Plant Hire apart within the civil construction industry.